"The Tango House of Santa Fe" has been selected for the 2015, 2016, 2017, 2018, 2019, 2020 and 2021 Best of Santa Fe Awards for Dance Instruction.
Private Tango Lessons for Singles and Couples, Guided Practicas & Weekly Milongas
Shahin Medghalchi offers private tango lessons that concentrate on the fundamentals of tango. A solid foundation is essential to enjoy the dance in a masterful way and to successfully learn the elaborate vocabulary of advanced tango in milonguero tradition.
Enjoy the confidence of a strong foundation in tango! With her unique method of teaching, and undivided attention to your dance needs, Shahin can help you achieve a sensible and elegant Social Floor dancing technique as it is danced traditionally in Buenos Aires.
Shahin is accepting new students in Santa Fe, Taos, Albuquerque, DC area and Dallas, TX. She leads workshops and offers private lessons in several tango communities around the U.S.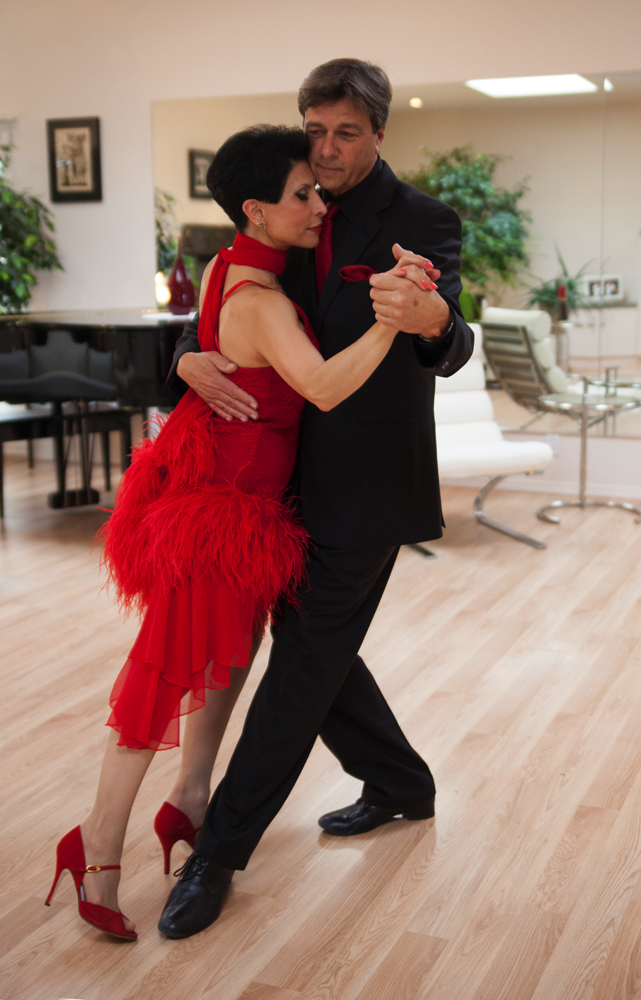 Monday: Albuquerque private classes.10:00am-1:00pm
Santa Fe
Private Classes. 3-8 pm
Tuesday: Santa Fe
Weekly Milonga since 2001: "Milonga Leona"
at El Meson: 213 Washington Ave, Santa Fe 7:00-10:30 pm/ cost: $5 minimum consumption plus contribution to the DJ pool
Tuesday: Santa Fe
Private Classes 12:00 – 5:00 pm for locals and guest students from other cities
Wednesday: Santa Fe
Private Classes, 10:00 am – 3:00 pm
Wednesday: Taos
7-9 pm Privates class
Thursday: Taos
Private Classes 10 am – 5 pm private lessons followed by group lesson/Guided Practica at 5:30-6:30pm.
Friday: Santa Fe 11:00am-8:00pm

Please scroll down for directions to all the classes.
Schedule is subject to change and will be announced every week on an email. please call 505-920-9987 or email at ellatidodeltango @ artsfe.com, if you are not on the mailing list.
Guided Practica
The guided practica in Taos, and very soon in Santa Fe and Albuquerque, is like a semi-private class. It has indeed been instrumental in helping students practice what they've learned with others. Either come by yourself and choose a partner, or bring your favorite person to practice with. Please call 505-920-9987 for registration.
Hours are subject to change due to weather conditions. Sign up for email notices of changes to schedule at: ellatidodeltango @ artsfe.com
Please call 505-920-9987 or 575-779-0712 or email:
ellatidodeltango (@) artsfe.com to confirm your private lesson or to attend the practica/ group. Cancellations: 24 hours in advance!
All our classes are fragrance-free due to allergies.
---
Directions to the Tango House Santa Fe: 1201 Don Diego Ave, at the corner of Don Diego Ave and Cordova Rd, Santa Fe, NM
Google Map
Directions to Taos at "Shahin' School of Dance": 94 NM State Rd. 150, El Prado, NM 87529
Please call 505-920-9987 or
575-779-0712 if you had any questions.
Google Map