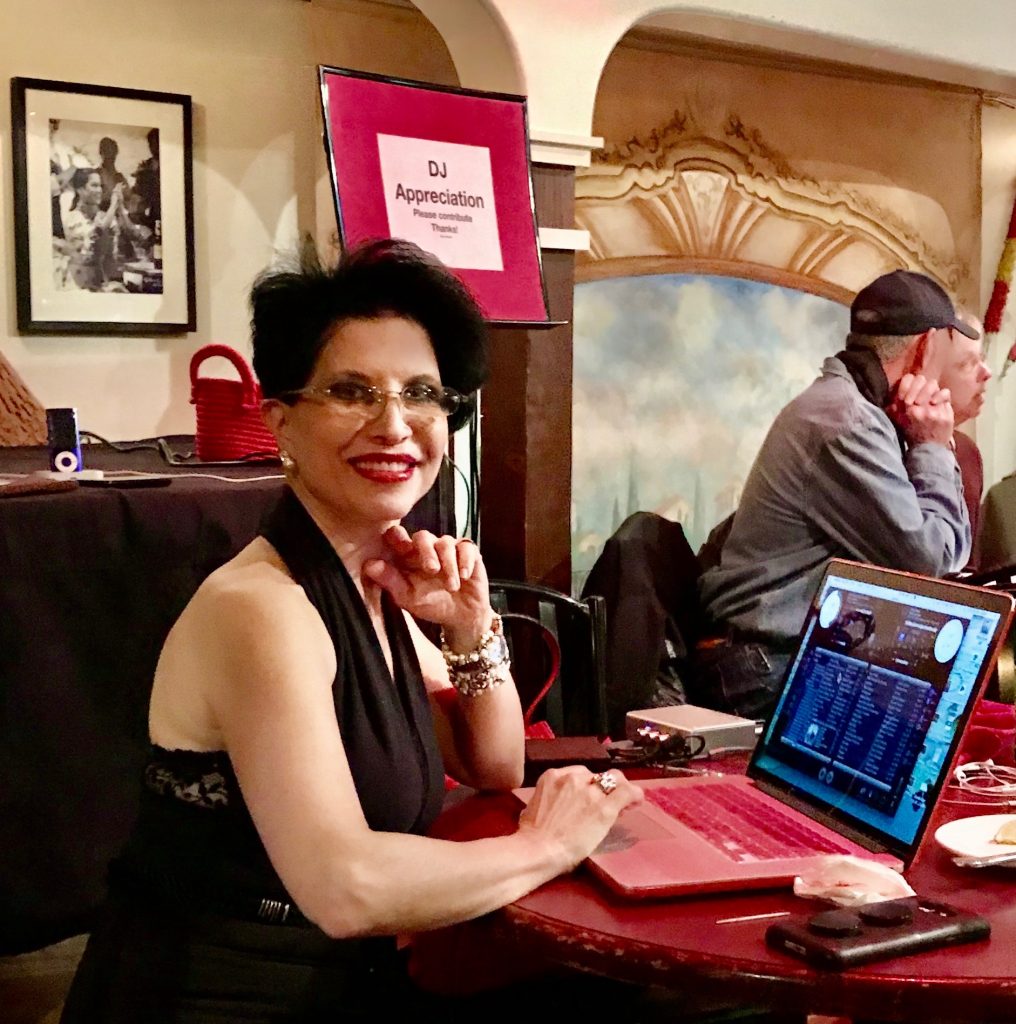 Shahin has been hosting a signature milonga, "La Milonga Leona" in Santa Fe since January 2001 at El Meson Restaurant. Her strong sense of musicality led her to successful DJing at milongas in DC and Dallas, TX as well as Santa Fe, Taos, and Albuquerque milongas for the last 20 years.
Her DJing at the opening night of "Encuentro del Levante" in Bari, Italy on Oct 18, 2019 was a great success! She trains young DJs and prepares them for playing music at the milongas. Her focus is to encourage the younger generation to engage themselves in the tango community and bring new energy onto the dance floor.
Visit the Events 2023 page for upcoming events where Shahin will be DJing.