The Tango House of Santa Fe is undergoing a redesign. Please explore the site, and visit our facebook page for upcoming milongas, events, workshops, and classes.

Tango Lessons with Shahin Medghalchi
A great dance instructor & Dj with years of experience since 1995 in traditional Argentine tango as it is danced in Buenos Aires
Singles and Couples Private Lessons |  Small Groups   
Practicas and Milongas
Santa Fe, Taos, and Albuquerque, NM and other cities around the country.
Contact: ellatidoedeltango @ artsfe.com
 "The Tango House of Santa Fe" has been selected for the 2015, 2016, 2017,  2018, 2019, 2020 & 2021 Best of Santa Fe Awards for Dance Instruction.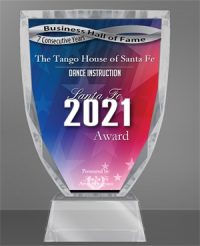 © Copyright 2016 – 2023 Shahin Medghalchi