Our journey in Argentine Tango continues as I return to the D.C. area this summer. I will be arriving on the 29th of July and offering private classes and groups workshops between July 31st and August 10th, 2014.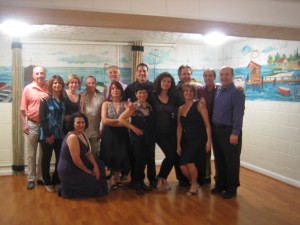 Our Focus: Previously we worked on walking, connecting, musicality, and dancing the social floor in comfort. In the new workshop we will continue to explore the external vocabulary of tango and dancing it to the requirement of the social floor while enjoying the dance with creativity and without restriction.
After 20 years of dancing and teaching tango, I learned that almost all the figures could be danced in an embrace and I will help you to achieve that!