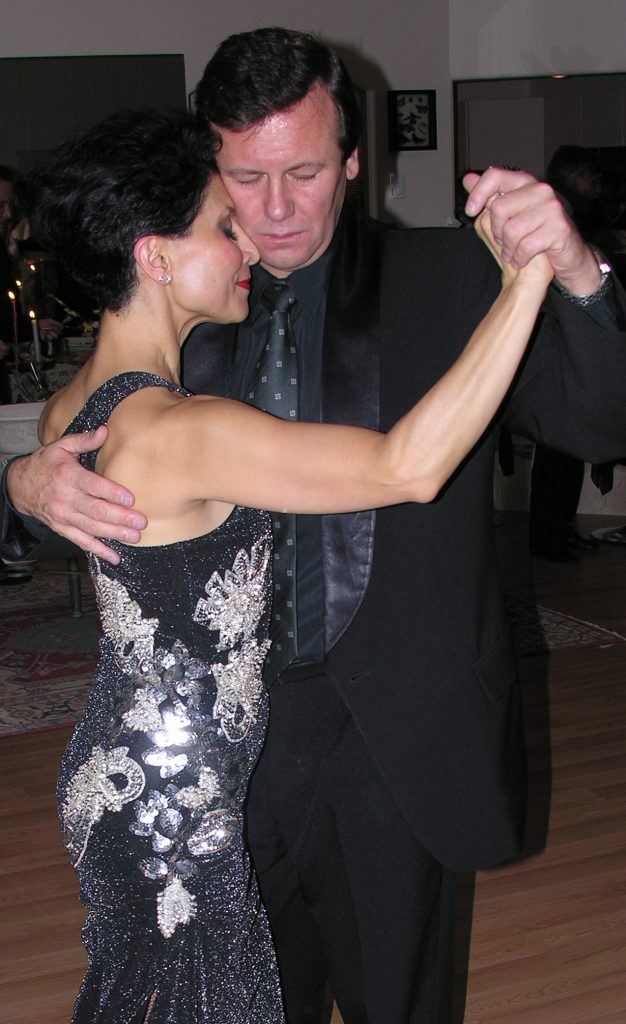 Our journey in Argentine Tango continues as I return to the Washington D.C. area on July 22nd – 29th, and Dallas, TX, Sept, 29th – Oct. 2nd, 2016.
I will be offering Private Lessons for singles, couples, a small group of 4 couples in DC, and large groups in Dallas.
Our Focus will be on walking, connecting, musicality, and dancing on the social dance floor in comfort. we will also explore the external vocabulary of tango, vals, milonga, and dancing it to the requirement of the social floor within the music. This would encourage your creativity in the dance without restrictions and will help you to become a universal dancer.
After 21 years of dancing and 13 years of teaching tango, I learned that almost all the figures could be danced in an embrace in a small or crowded spaces and I will help you to achieve that!
I also teach the technique of stage dancing, performing, figures, nuevo style, and choreograph for the performers as well in Argentine tango, other Latin dance styles, and Ballroom dancing.
DC AREA Schedule, Location, and Cost:
Classes will take place on Nov. 12th to 18th from 12-6pm at:
2452 A. South Walter Reed Drive, Arlington, VA 22206
https://goo.gl/maps/iAu2iiS47GL2
To Register, please call 505-920-9987/ 575-779-0712
or email: ellatidodeltango@artsfe.com
On Saturday, July 23rd, I will be DJing at "MILONGA PORTEÑA" at Chevy Chase Ballroom, 9:00 pm – 2 am. Address (click for map)
5207 Wisconsin Ave NW #6, Washington, DC 20015 Phone: (202) 363-8344
DALLAS TX Schedule, Location, and Cost:
Sept. 29th – Oct. 2nd.
All classes will take place at PJ's Dancetique Dance Studio
940 Belt Line Rd. Richardson, TX 75081
Address (click for map)
Please note: It is important to register early, for gender balance and space availability!
Private 1-hour Lessons: $75 for singles, $90 for couples shared lesson ($45 each). Group classes for $20 per person.
Please bring your practice shoes.