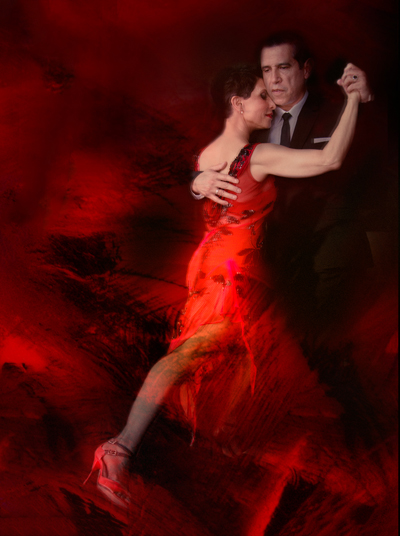 Argentine Tango Workshop with Shahin Medghalchi
Enhance your Argentine tango experience! Dance universally with confidence and pleasure!
This 3-Day Workshop is designed to improve basic knowledge, communication skills and musicality in Argentine tango. Learn about 4 principals in this soulful and sensuous dance
Friday May 26th 4:30-6:30 pm all levels
Saturday May 27th 2:00-4:00 pm all levels
Sunday May 28th 2:00-4:00 pm all levels, followed by a Milonga from 5:00-8:00 pm
Holiday Dance Studio, 5200 Eubank Blvd., Albuquerque, NM 87111
Recommended to attend all 3 days of this workshop to build up a curriculum that will continue on monthly basis.
Cost: $90 for 3 workshops and milonga included.
Register by May 24th and receive %10 discount. Milonga only $15
For all the participants: Please bring your practice shoes, and for the ladies, high heels are only for the milonga.
Shahin Medghalchi is a well-traveled Argentine tango dancer and teacher in North America, Europe, and Argentina. A sensational dancer and a skilled teacher, Shahin was trained by masters of tango from Buenos Aires through her travels since 1995.
With Shahin's unique method of teaching, and her undivided attention to your dance needs – fundamentals of tango through advanced vocabulary – she will help you achieve a sensible social floor dancing technique, elegance, musicality, and connection with your partner, as it was and still is danced at the salons/ milongas of Buenos Aires.
The Focus will be on walking, connecting, musicality, and dancing on the social dance floor in comfort. She will also help you to explore the external vocabulary of tango, vals, milonga and dancing it to the requirement of the social floor within the music. This would encourage your creativity in the dance without restrictions and will help you to become a universal dancer. After 23 years of dancing and 15 years of teaching tango, she learned that almost all the figures could be danced in an embrace in a small or crowded spaces and she will help you to achieve that! Shahin also teaches the technique of stage dancing, performing, figures, nuevo style, and choreography for performers, as well as in Argentine tango, other Latin forms, and Ballroom dance.